FREQUENTLY ASKED QUESTIONS
What is a sampler?
---
A sampler is a digital audio instrument similar to a synthesizer. It uses small pieces of recorded audio to create new sounds through complex processing.
---
Do you only use hardware samplers?
---
I use both hardware and software samplers?
---
What software DAW (Digital Audio Workstation) do you use?
---
Ableton Live 10
---
Do you use software synthesizers?
---
None worth noting but I do use Max For Live. I don't think that counts though. Well maybe it does.
---
Why don't you like software synthesizers?
---
Whoa slow down there! I like them. Let's not draw any unfounded conclusions now.
---
Well what software synthesizers do you like then?
---
DIN Is Noise. I also like Kyma
---
Why do you avoid compression in your recordings?
---
I personally am very sensitive to the psychoacoustic behavior of excessive compression on music. Because of this my overall preference is to use as little as possible if any. I find recordings sound much better that way.
---
Do you produce for other artists?
---
In general, I'm a solo artist. Once in a blue moon I'll produce another artist in a more traditional production role instead of a songwriter.
---
Do you collaborate with other artists?
---
Very seldom.
---
What type of music do you make?
---
I make instrumental sample based music centred around the experimental music genre.
---
What's your favorite sampler?
---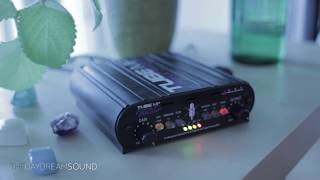 The Ensoniq EPS16+ circa 1991.
---
Where do you live?
---
Toronto | Ontario, Canada | North America | Planet Earth for the moment.
---
Who are you?
---
Yohance Marshall. I'm a recording artist and educator who uses digital samplers to make music.
---
Are your sampler manuals written PDF or video manuals?
---
They're interactive video manuals. With a fully intergrated disscussion board where you can ask questions and dialouge with myself along with the other manual users.
---
If I buy your manuals do I have to pay for each update?
---
All updates are completely free. As each update is added you will get immediate access to them. It's a one time investment.
---
I only knew you from YouTube! I didn't know about this side your practice. Do you value gear over music?
---
Music is always first. I'm not a gear head and have very little expectations from musical equipment on a whole.
---
Are you aware of how many people love what you do?
---
Yes!!!!!!!!!!! It's what I pay attention to!
---
Are you aware of how many people think you're a stuck up Elitist?
---
Yes! It's what I pay the least attention to! It is difficult though so everytime I think about it I refer to the question before this one.
---
I'm trying to buy your manuals but I'm unable to complete the payment process. What's going on?
---
While I'm not sure what the real reason might be. I know that using a desktop/laptop seems to solve the problem. If I were to guess I'd say that it has something to do with having a secure connection.
---
Are your invoices/receipts emailed digitally or mailed to my physical address?
---
Both depending on which product you order. For physical products, an invoice/receipt will be sent to you along with the product. For digital items like the online manuals, you'll be sent a digital receipt only.
---
Can I download episodes of The Samplers Podcast?
---
Yes. Many lisnteners enjoy a particular episode of The Samplers Podcast so much that they want to have it with them offline. Each episode of The Samplers Podcast can be individually downloaded right from the podcast player for $1.00
---
---